The Mar Gregorios Orthodox Students Movement has chalked out an elaborate programme to be implemented by 2008, the Centenary year. The Schemes include a mega project of the translation of an Orthodox Study Bible from the original texts, catechetical audio-video for students, job-oriented short term courses. More student centres, an International Student and Youth Centre at Kottayam, charity programmes, Student Centre with Counselling facilities etc. For housing the Career Guidance Centres, Job-oriented courses, and the development of the International Student and Youth Centre at Kottayam etc. the Movement propose to purchase 87 cents of land adjacent to our Study Centre. For this and the completion of the Programmes cited below we seek the prayerful support and intercession of everyone one of you.
CENTENARY CELEBRATIONS PROGRAMME 2004-2008

STUDENT WELFARE PROJECTS:

Leadership Training Programmes
Counselling Centres for Youth
Mobilising Diocesan Level Work
Career Guidance Cell
Job Oriented Courses
Developing More Student Centres
International Student and Youth Centre at Kottayam


LITERARY FELLOWSHIP AND WORKS:
Orthodox Study Bible (NT.)
Catechetical Audio - Videos for Students
Life History of Church Fathers in English & Malayalam


SOCIAL SERVICE SCHEMES:
Educational Loan Scholarship
Adopting 100 Students and Providing Total Education
Blood Donation and Eye Donation
Sewing Machines to Women
Driving licence to youth
Helping Hands to Genuine Cases

OUTSIDE KERALA STUDENT WORK:
Organising Worship Centres
Chaplains & Counsellors
Youth Visit to Educational Centres


MONASTIC COMMUNITIES:
Formation of Brotherhood and
Sisterhood with Dedicated Workers


THE CHAIROS CENTER:
The new Student' Welfare Projects started/envisaged as part of the Centenary Programme of the MGOCSM faced the problem of housing them. To provide that, a new International student center named CHAIROS
The promised land of 87 cents adjacent to the existing MGOCSM Center at Kottayam was purchased. H.H. Baselios Marthoma Mathews IInd, The Catholicose and Malankara Metropolitan laid the foundation stone in a very impressive ceremony on 24th June 2005. With the required Government and Local Authority's sanctions, the constructions have been commenced.
The CHAIROS CENTER has two parts:
The CENTENARY PLAZA of seven floors and a cellar for car park. Of these the lower 3 floors are intented for a shopping mall to give self-sustaining income for the four Floors of Student Activities.

The other part is the CENTENARY APARTMENTS with 10 Floors + Ground Floor+ 2 Cellar Floors for car park and 53 apartments. This building will be in the back of the Plaza and with separate entry from the temple road in the back.

The picture below is of the CHAIROS CENTENARY PLAZA with the Apartments in the back.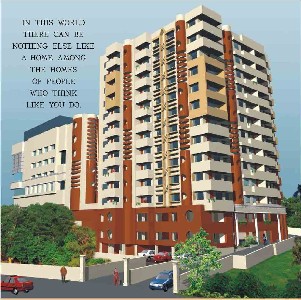 This is the picture of the CHAIROS CENTENARY APARTMENTS with the Plaza in the back: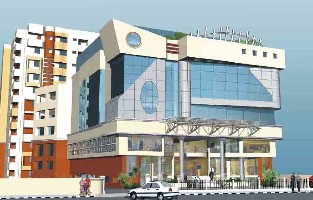 Both the plaza and the Apartments are centrally located. The Plaza is on the main Kottayam- Kumarakam Road.

This is the Location Map of the CHAIROS CENTER